When your new home is nearing completion (usually around the time the cabinets are being installed), Team 101 will order an appraisal to determine the approximate value.
The appraisal is a necessary component of the mortgage process, and because your home will not be entirely completed when the appraiser first visits, the process is slightly different than purchasing an existing home.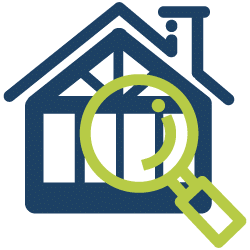 Initial Appraisal
When the appraiser visits the nearly-finished home, they will use the floor plan, specifications and comparable homes in the area to determine approximate value. This initial appraised value will be used to submit your loan to underwriting so we can start working through any conditions the underwriter may place on your file. The initial appraisal will be contingent on the work being completed according to the specs and plans.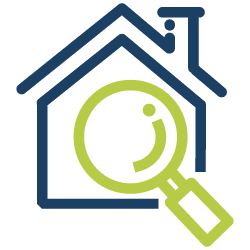 Final Appraisal
Once your home construction is done, the appraiser will go back out to verify that everything was completed as planned. If so, then they will send us a finalized appraisal that is required for your file to clear underwriting.
Paying for the Appraisal
The appraisal fee is the only fee we charge outside of the closing costs (that are rolled into your loan). We will send you a link where you can make payment prior to the initial appraisal. The appraisal fee is usually between $450 and $600. We will send you a copy of your appraisal once it has been completed.
Should I Get a Home Inspection?
Since your new home goes through a rigorous set of inspections from the city and county, it is not always necessary to get a home inspection. However, it is entirely up to you.
Get Started
Mortgage Help Topics
Contact Team 101 at Northpointe Bank if you have any questions about your New Construction Appraisal.
We're nearing the finish line!
Contact us right away to start on the path towards homeownership
Fill out the form below and we will reach out to you right away to schedule a no-cost consultation.
"*" indicates required fields

This is a secure website.
Your information is safe with us.

This is a secure website.
Your information is safe with us.


LET'S GET STARTED
We're here to help answer your questions. The mortgage process can, but doesn't have to be, complicated. Use this form if you'd like to learn more about eligibility, rates, special programs, refi opportunities, or pretty much any other question that you can dream up…